Vital Hotel invites you to indulge in an opulent experience of hospitality at the heart of Tel Aviv, integrated seamlessly with business and leisure experiences. Daria Spa, situated at the heart of the hotel, offers an ideal space for guests to unwind and rejuvenate. Our expert team specializes in a wide range of relaxation treatments, including Swedish massage, deep tissue massage, body peeling, hot stone massage, and more. In order to pre-book your treatment kindly contact us at 054-2654444.
This classic massage combines different massage techniques that work on various parts of the body. Long strokes and different massage techniques are used in a classic massage. The massage helps to improve blood circulation, release tight muscles, eliminate toxins and relieve both physical and mental tension.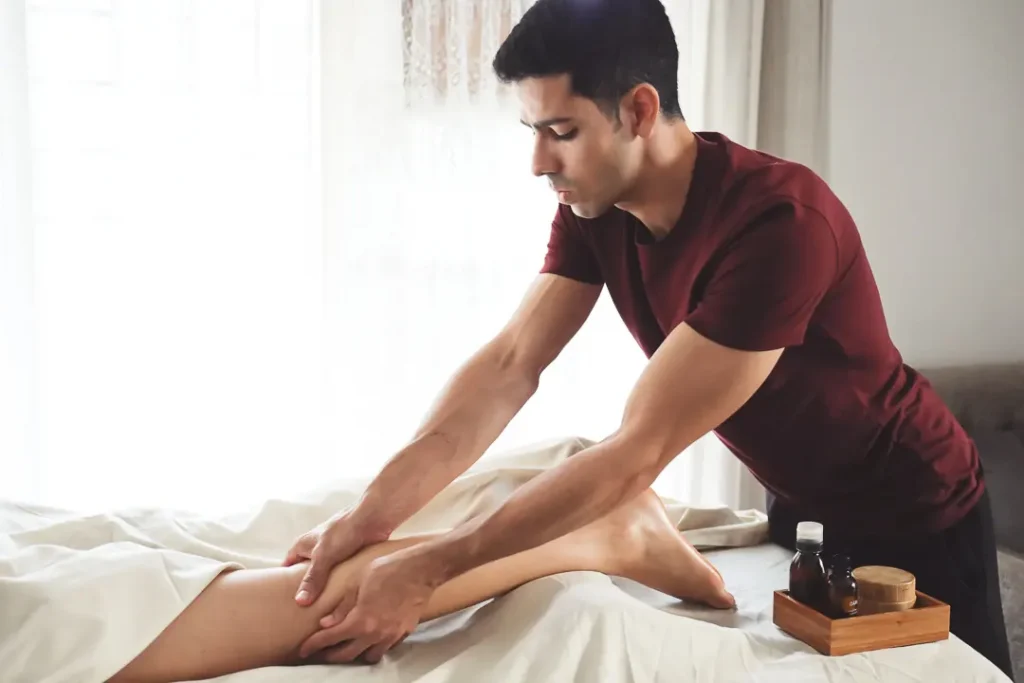 Aromatherapeutic Swedish massage.
In this massage, you will choose the suitable blend of essential oils for you. Each blend has a different aroma and therapeutic effect that is suitable for stress relief, improving mood, releasing tense muscles, enhancing energy flow in the body, and more. It is recommended for those who suffer from anxiety, jet lag, sleep disturbances, and back pain, among other things.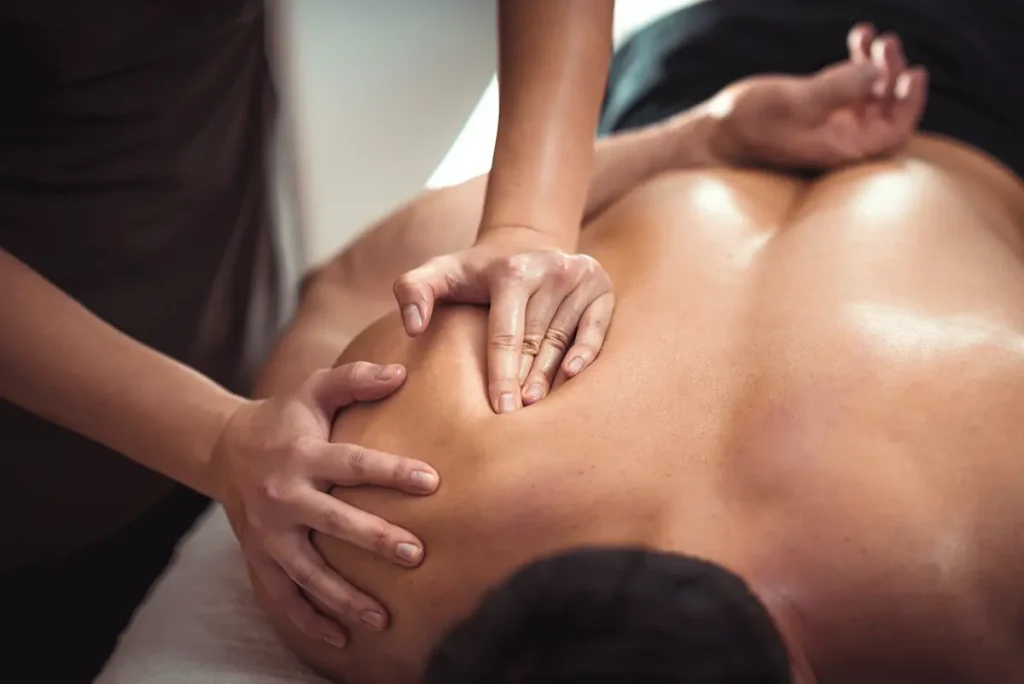 Intensive massage that combines strong and deep massage techniques to separate, release, and elongate muscle fibers. Recommended for athletes or those who receive massages regularly.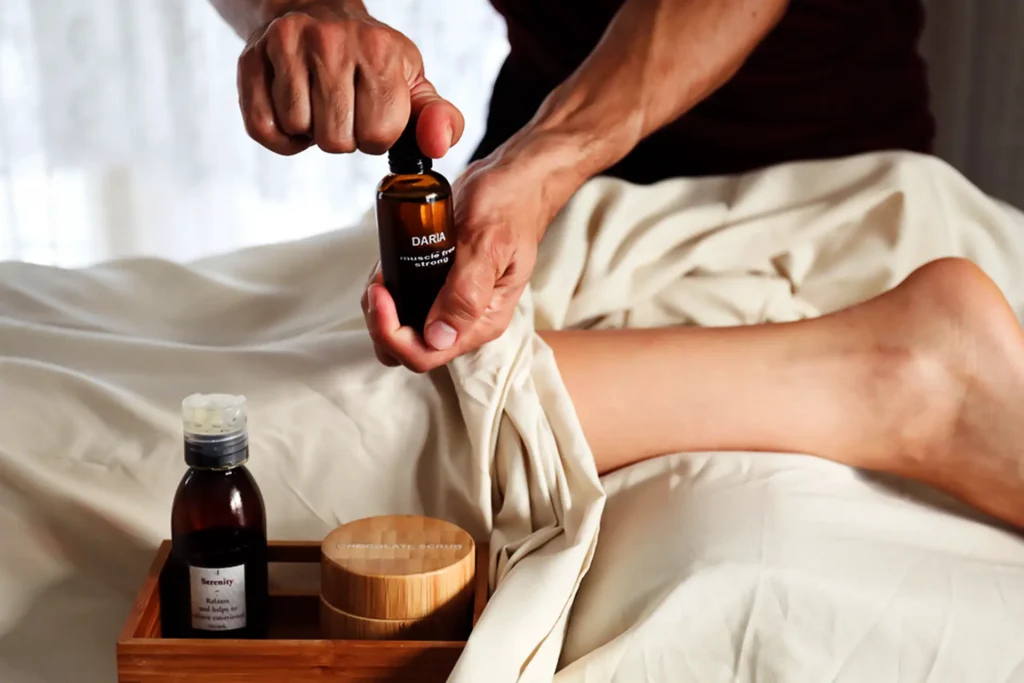 Body peeling and aromatherapy massage.
This treatment begins with a luxurious body peeling that contributes to the removal of dead skin cells and the opening of skin pores. This process helps the skin to more efficiently absorb the essential oil mixture and enhance their therapeutic effects.
*Not suitable for pregnant women.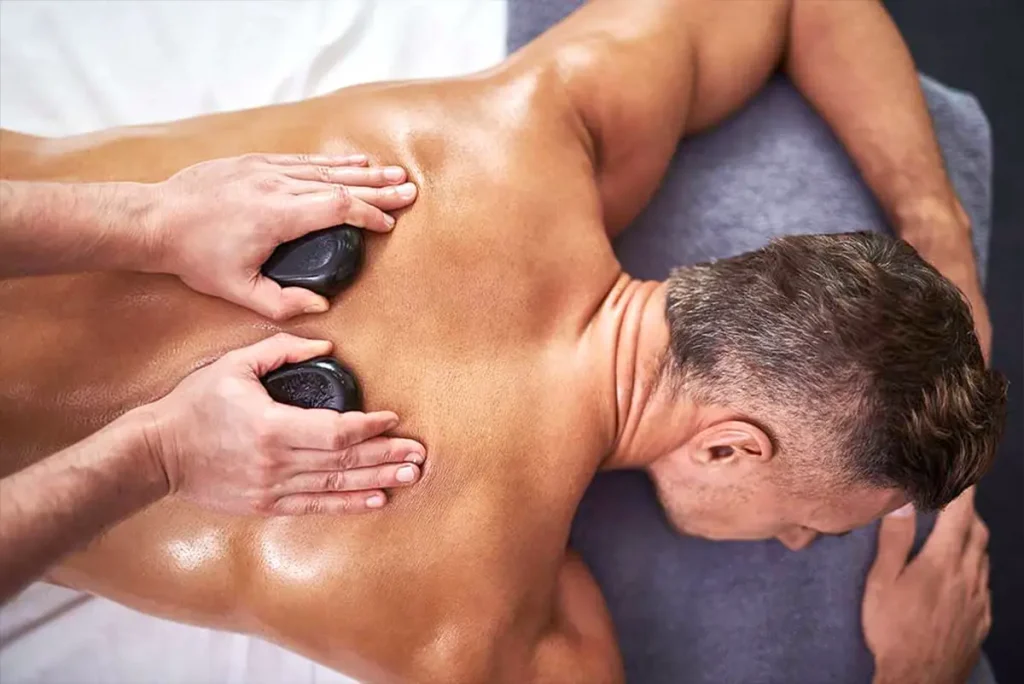 In this massage, various types of heated stones are used at temperatures of 55-65 degrees, serving as massage tools placed on specific areas of the body. This massage, combined with other massage techniques, enables the reaching of deep muscle layers, pain relief, and a general sensation of calmness.